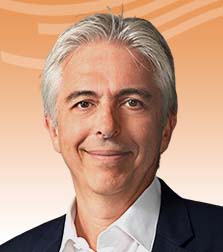 With over 25 years of experience in Pharmaceutical Manufacturing and Development, Michel leverages his broad cross functional experience covering the End-to-End supply chain, taking molecules to market, as well as managing partnership with external providers. Prior to joining NOEMA, Michel held several responsibilities in Roche Pharma, including; Leading a global small molecules Drug Product Manufacturing Site where he launched new products,
Developing and implementing global manufacturing network strategies, Setting up external manufacturing operations and driving Operational Excellence.
Michel started his career at Aventis as a Chemical process engineer in Pharma Development. Michel is a strategic thinker, with business acumen and a passion for driving execution and delivering safe and compliant drugs to the patients. Michel holds a MSc. in Chemistry, a Chemical Engineering degree from ENSCP, Paris and an MBA from INSEAD.