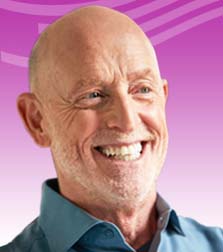 Jeffrey Jonas served as Chief Executive Officer of Sage Therapeutics from 2013 to 2020, where he engineered one of
the industry's leading product pipelines in brain health. Currently he is Sage's Chief Innovation Officer a member of
Sage's Board and chair of the Science and Technology Forum of Sage's Board. Prior to Sage, Dr. Jonas spent five
years with Shire Pharmaceuticals as President of the Regenerative Medicine Division and previously as Senior Vice
President of Research and Development Among his var ious achievements, Dr Jonas expanded Shire's lead therapy
beyond its initial indication Before joining Shire, Dr. Jon a s served as Executive Vice President of ISIS Pharmaceuticals
and held senior positions at Forest Laboratories and Upjohn Laboratories. H e received an undergraduate degree from
Amherst College and a medical degree from Harvard Medical School.