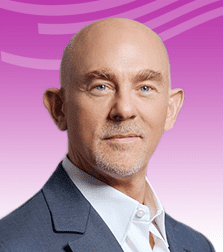 Antoine Papiernik is Chairman and Managing Partner at Sofinnova Partners, which he joined in 1997.
Antoine actively invests for our Capital Funds. He has been an initial investor and active board member in a number of public companies, including Actelion, ProQR, Shockwave Medical, NovusPharma (sold to CTI), Movetis (sold to Shire), and Pixium Vision. Trade sale success stories include CoreValve (sold to Medtronic), Fovea (sold to Sanofi Aventis), Ethical Oncology Science (EOS, sold to Clovis Oncology) and Recor Medical (sold to Otsuka).
He has also invested in and is a board member of private companies Reflexion Medical, Tissium, Pi-Cardia, SafeHeal, Noema Therapeutics, Ablacare, Highlife and Inspirna (formerly Rgenix).
Antoine has an MBA from the Wharton School of Business, University of Pennsylvania. He has been selected twice for the Forbes Midas List, an annual ranking recognizing the world's top venture capital investors. Antoine is one of the few European and life science investors to have appeared on the prestigious list.