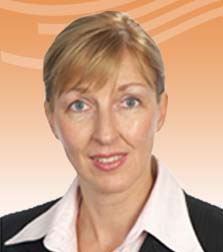 Smiljana Milosavljevic Ristic, MD, Ph.D.
VP Clinical Development, Behavioral Medicine Programs
Smiljana comes to Noema with more than 30 years of clinical and therapy development in multiple therapeutic areas. Most recently, Smiljana worked at Hoffmann-La Roche where she was the Clinical Science Leader for gantenerumab, a monoclonal antibody currently in development for Alzheimer's disease (AD).
Smiljana is pediatrician by training. She obtained her medical degree and her PhD in endocrinology at the faculty of medicine of Belgrade University. She completed her fellowship at the Queen Elizabeth Hospital for Children in London and finished her specialty at the Children's Hospital in Belgrade. She started her research and development career at Eli Lilly Medical center in Vienna, moved to Erl Wood UK then to Indianapolis where she was the lead physician of the Diabetes Product Team and became the lead physician diabetes product team in medical affairs. Following her 10-year tenure at Eli Lilly, she moved to Novartis as the medical brand director for Starlix™ then became the Global Head of diabetes clinical research. Smiljana joined Roche as the safety science leader for multiple projects including Tamiflu™, taspoglutide and bitopertin.