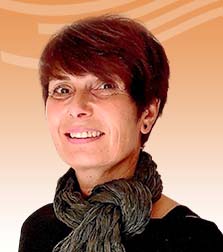 Sally Barennes, Ph.D., MBA
VP Pharma Research & Development Strategy
Sally leverages more than 20 years of global therapy development expertise. Based in the UK, Germany, USA, and Switzerland, she has held key roles within Pharma giants Pfizer, Novartis and Roche. She has managed projects and teams across the value chain from Research, through early and late development to medical marketing. She is an experienced leader and change agent and has successfully led studies, projects and special initiatives as well as organizational teams. Additionally, Sally has engaged as an entrepreneur, successfully managing and supporting key Pharmaceutical and Biotech projects both in the Technical Development as well as Research and Development space.
Sally received her BSc in Human Biology from Loughborough University, her PhD from the University of Nottingham and her MBA from the University of Liverpool.
Sally's knowledge and experience with both content and process of therapy development is profound. She has a "can do" attitude, is a strategic thinker who challenges the status quo, seeks creative solutions, and articulates a clear vision and strategy. She delivers results and is known for fast, efficient, high-quality delivery.  On a more personal note, Sally is an athlete who continuously negotiates with herself through multiple sport disciplines and strives to get the best out of herself.