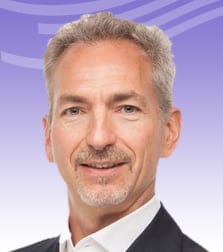 Luigi is co-founder and Chief Executive officer of Noema Pharma AG.
Since 2019 he is Entrepreneur in Residence at Sofinnova Partners where he brings over 25 years of operational and leadership experience in the global pharmaceutical and biotech industry.
As a former Chief Executive Officer of Nordic Nanovector, a biotech company focusing on novel targeted therapeutics in hematology and oncology Luigi led one of the largest European biotech IPOs of 2015 and the company's growth into a $600 million valuation, before completing an over-subscribed private placement in 2016.
He served as Board Member and Member of the Audit Committee of Oncopeptides AS (Sweden), which went public in 2016.
Previously, Luigi was Regional Head International at Onyx Pharmaceuticals, acquired by Amgen in 2014, where he led the company's international organization and the launch of its multiple myeloma drug, Kyprolis®, outside the USA. Prior to joining Onyx Pharmaceuticals, Luigi held several senior leadership positions with Amgen, including Head of International Oncology Franchise, General Manager of Italy and President of France, Amgen's largest market outside the USA. He also held various leadership positions of increasing responsibility with Eli Lilly both in Europe and in the US, where he was responsible of CNS global access and pricing strategy.
Luigi holds a BSc in Business Administration and an MBA from Bocconi Business School and Manchester Business School.